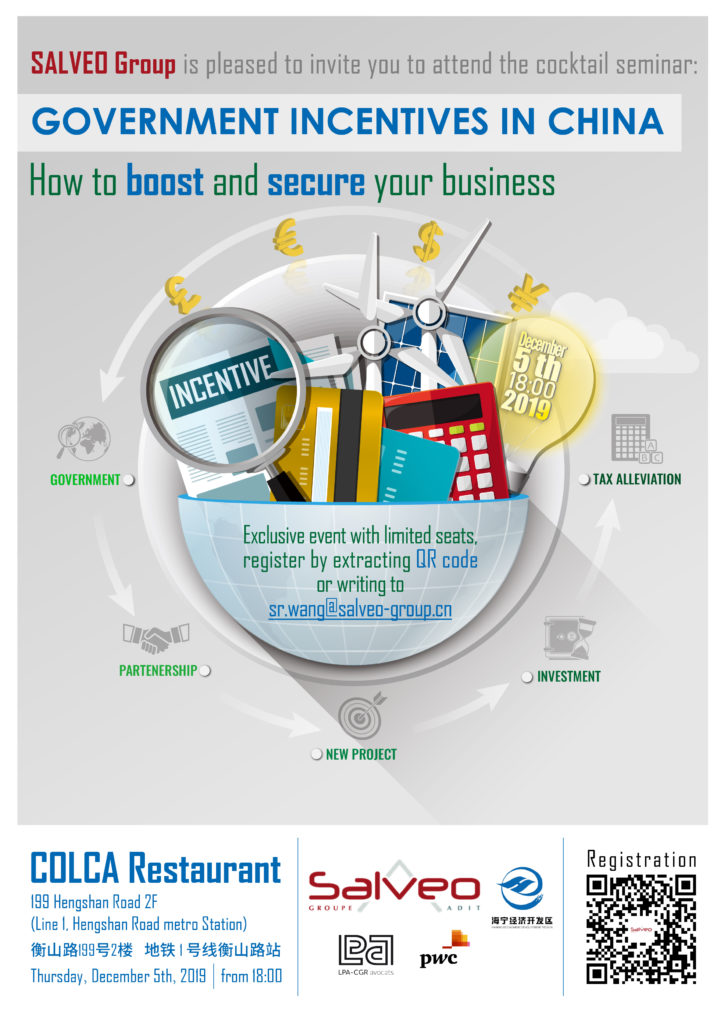 SALVEO Group is pleased to invite you to our seminar in Shanghai on December 5th at COLCA Restaurant where experts will provide insights and advices on how to benefit from government incentives in China.
As the key decision maker of a Foreign Invested Entity, your understanding of government incentives can lead to significant savings for your business.
No matter which stage your business is in, incentives from local government are always available under different forms from tax alleviation to cash reimbursement.
However, due to the complexity of Chinese regulations and administrative organization, information may not be clear to most of the FIEs.
During this exceptional event, our experts will share with you their experience and understanding on questions such as:
What are you entitled to gain according to your local activities and current project status?
Which departments should you visit to get information and apply for tax incentives?
What are the tactics that can help negotiating with local administrations?
How can your business manage risk and generate greater value from the incentives?
Etc. 
For registration: please contact Claudia WANG : sr.wang@salveo-group.cn
** Please notice that this event is free of charge and it targets foreign invested industrial companies. As seats are limited, we will send you a confirmation letter after your registration. 
Time:  18H00 Thursday December 5th 2019
Location: COLCA restaurant 199 Hengshan Road 2F (Line 1, Hengshan Road metro Station)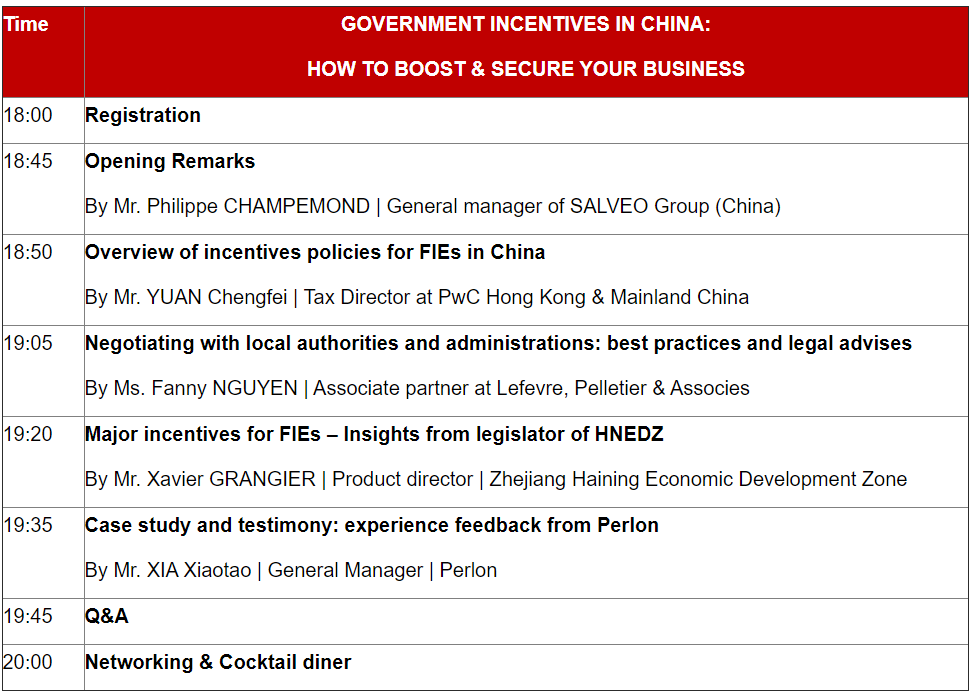 Please come to meet our experts and legislators, get information to facilitate your projects in China and develop your network during our cocktail !